It's a magical time of year! Doesn't it seem like the holidays just inspire creativity? Even people who don't craft 340 days out of the year start to feel the urge come December 1st. This DIY Christmas ornament tutorial is perfect for those who love super easy projects. This project only takes a few minutes to complete. The longest part of making these DIY Christmas ornaments is the glue drying time! You can make a whole set for yourself, to gift, or write your guests names on them and use them as table settings.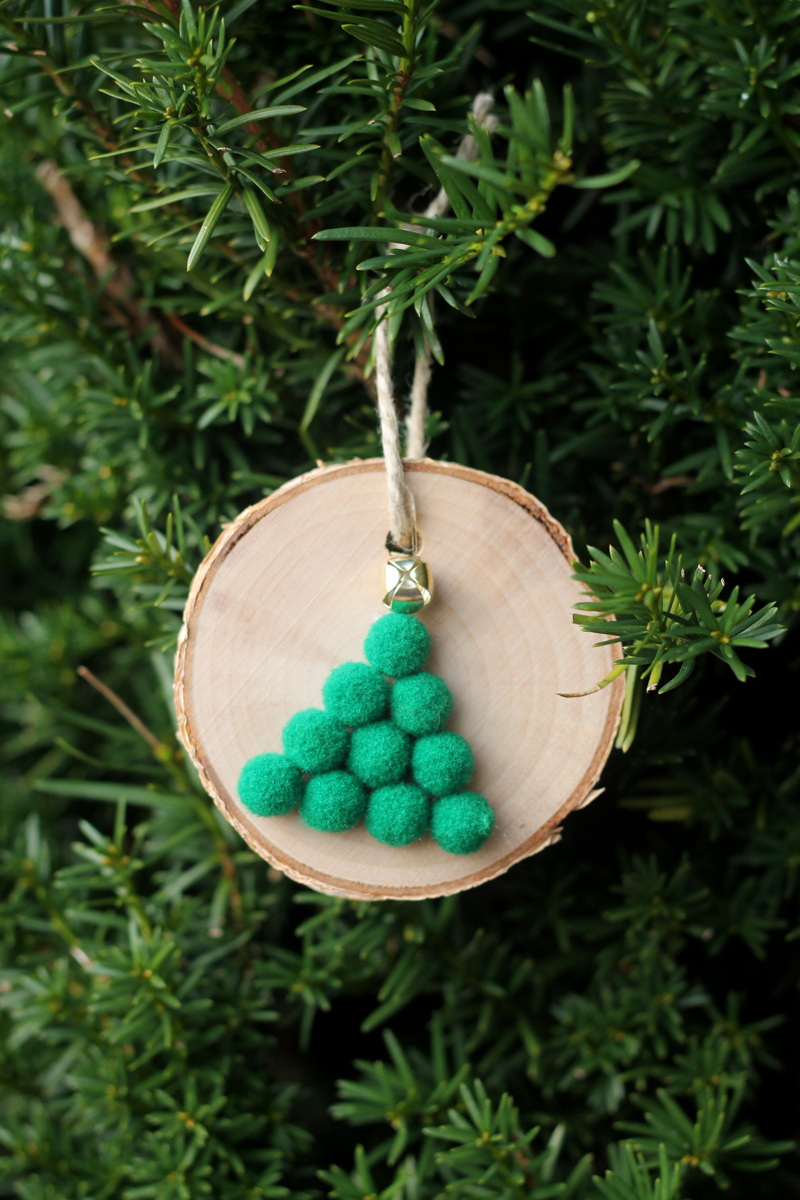 Wood slice ornaments can be found at most craft and hobby stores. They have the bark left on them for a rustic touch. They also have the twine hanger already added which makes crafts like these super simple. We seriously love these. They are so easy to customize and always look so professional when finished. They go so well with any color scheme, but if you're looking for that white/gold nordic minimalist look that's so popular this year, this is it!
Pick up a few of these and you can decorate your whole Christmas tree by adding your creativity to these rustic ornaments. You can even change it up by creating pom pom trees in purple or blue! Add your favorite colors to the mix for a pretty ornament set.
Wood Slice Tree Ornaments Tutorial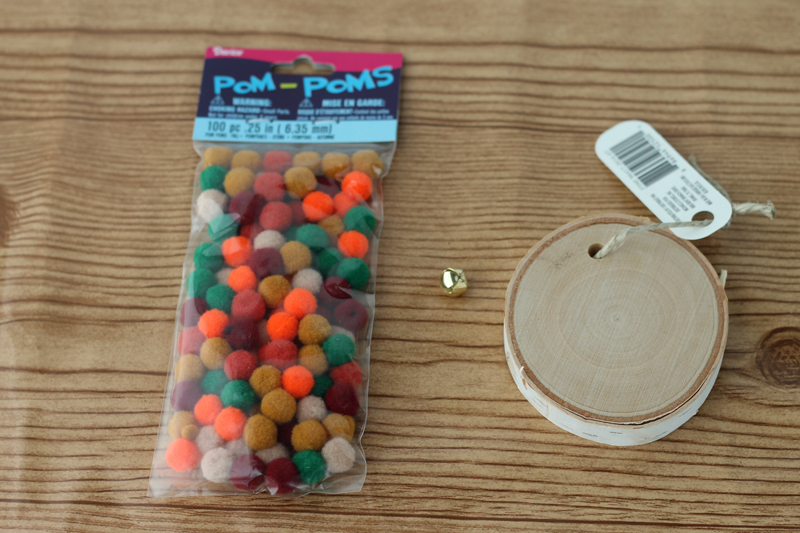 Supplies:
Wood slice ornaments
Pom poms
Gold bells
Glue
Instructions:
Pick out 10 green pom poms.
Arrange the pom poms in a tree shape on your wood slice. Move it around and center it however you like!
Glue the pom poms in place. Let dry per glue instructions.
Optional: use small pom poms or paint to add colorful dots to your tree branches to look like lights or ornaments.
Glue your gold bell to the top of the tree. Let dry and add your new creation to your Christmas decor.
How easy was that? Now, these make great ornaments, but they're also a fun kids craft idea to keep little hands busy and they also work as adorable table settings. You can write the names of your guests on them with a marker for a rustic, charming place setting. Experiment with laying the pom poms out in other shapes and with other colors as well! Christmas is about creativity, right? 😉
As always, we love to see your projects! If you made this project or another project you'd like to share with us, share a picture on our Facebook page or tag us on Instagram.