My mom was one of those moms that kept everything I ever made for her. So I fondly remember this little pom pom ornament hanging on the tree for years, long after I had even remembered I made it. She always knew I was destined to be a crafter 😉
This year, I just had to remake my little pom pom snowman to keep the tradition going. It's such a fun and easy tradition to start with your kids, that I couldn't pass it up. Making these DIY snowman ornaments is so simple and mostly mess-free, which makes it a great activity to do with the kids while waiting for cookies to finish baking!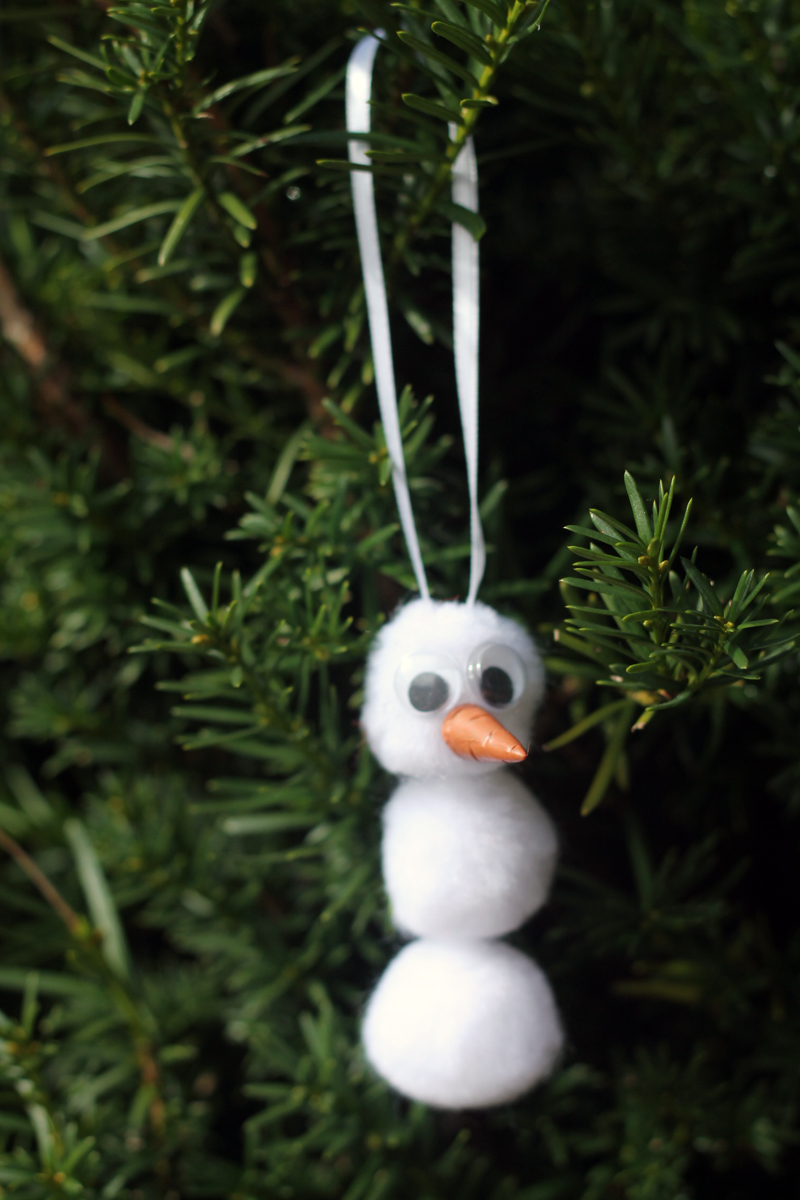 This DIY Christmas ornament is just too cute to pass up. Come on, google eyes?! The kids went crazy for it. Best thing is the supply list is short and cheap.  If you can't find a miniature nose try snipping off a small piece of orange chenille stem and gluing it in place. Works just as well!
DIY Snowman Christmas Ornament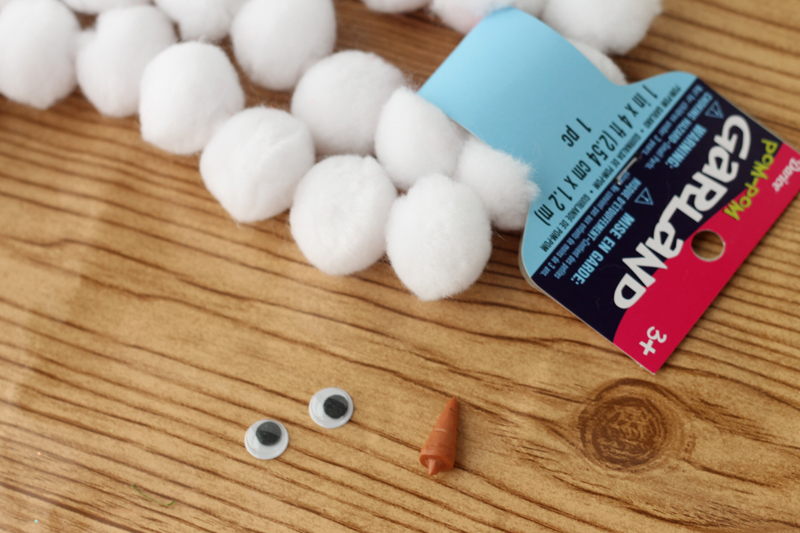 Supplies:
Pom pom garland
Ribbon
Google eyes
Miniature nose or orange pipe cleaner
Glue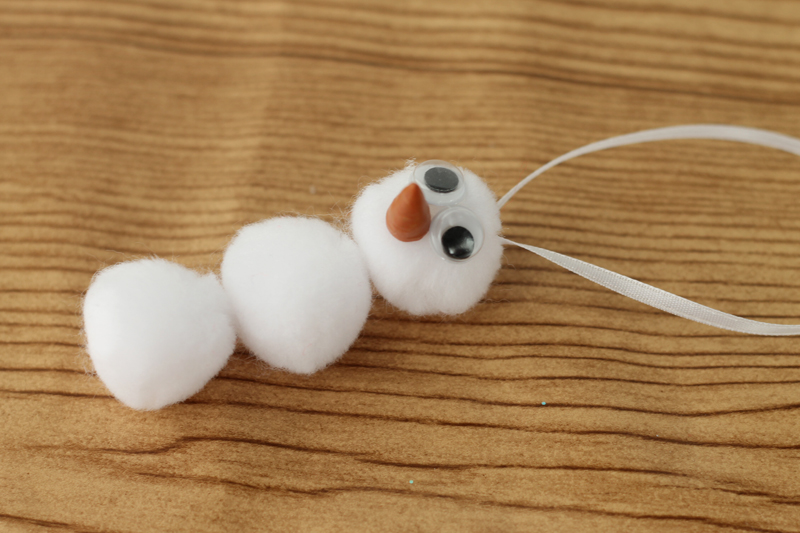 Instructions:
Cut off a strand of three pom poms.
Glue on eyes and a miniature nose.
Add a ribbon to the top to hang.
Simple, right? It's so simple, in fact, that I think we accidentally ended up making about 40 of them. Whoops. That's what happens when you buy "extra" craft supplies. So I guarantee your kids will have a blast making these too. If you end making way too many, like I did, try adding them as an added piece of decor to your gifts or turning them into magnets! Just glue one magnet to the back of each pom pom and viola! Now you have every inch of your home decorated for Christmas. Does it get any better?
Do you have any other creative ideas for too many snowmen? Share them with us on our Facebook page or let us know on Instagram.