I just love wreaths. They are so pretty and fun to make, I have one for every season and definitely a few options for Christmas. When I found this evergreen chenille in the craft store, I could not pass up the chance to make mini wreaths! How cute right? This mini wreath Christmas ornament is an easy way to show off your love of wreaths and add a little shimmer to your green. Bonus if you have a white or colorful Christmas tree. add a little touch of classic charm to your modern tree with these mini wreaths!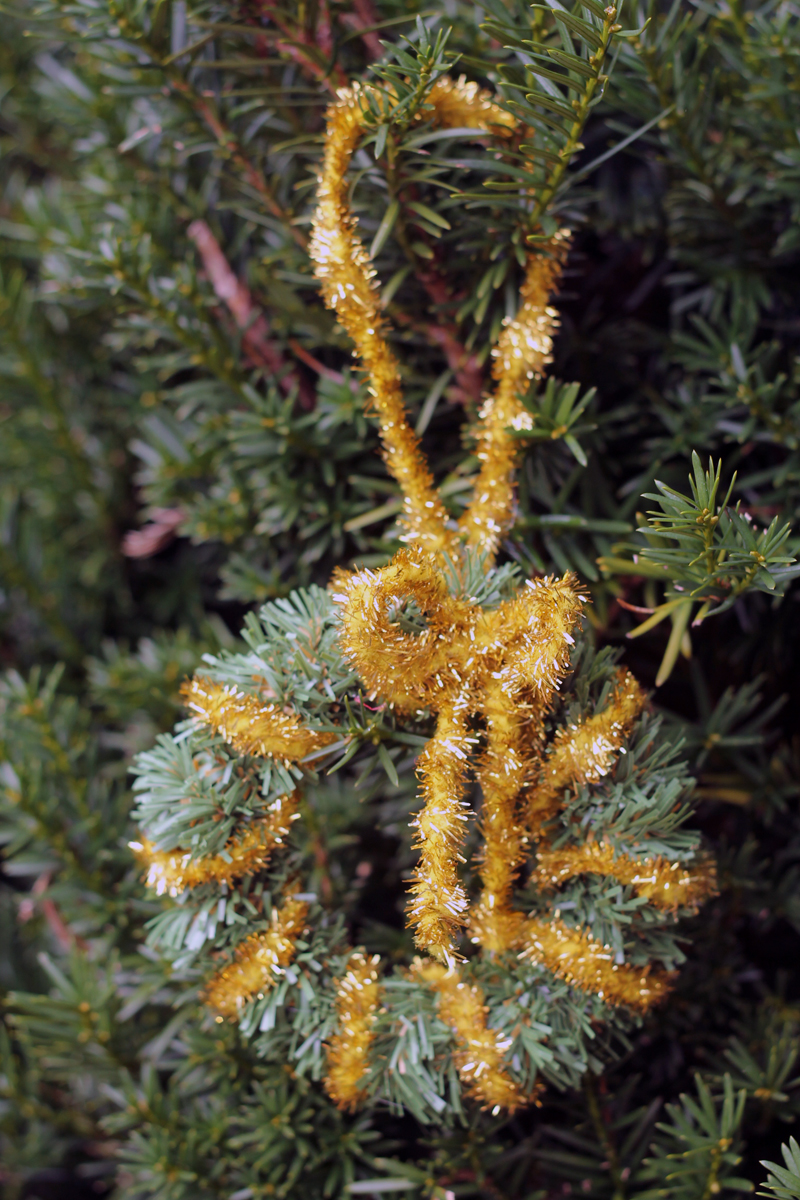 This DIY Christmas ornament is another great kids craft idea! It's so simple to make, you better set a limit or you'll end up with 400 mini wreaths. Unless that's what you want, then go for it! Making ornaments and other holiday crafts is a great way to create lasting memories without breaking the bank. Plus you get great ornaments to hang on the tree. A few minutes of crafting time and maybe a cup of hot cocoa are all you need for a family afternoon that will be long remembered. 
Mini Wreath Christmas Ornament Tutorial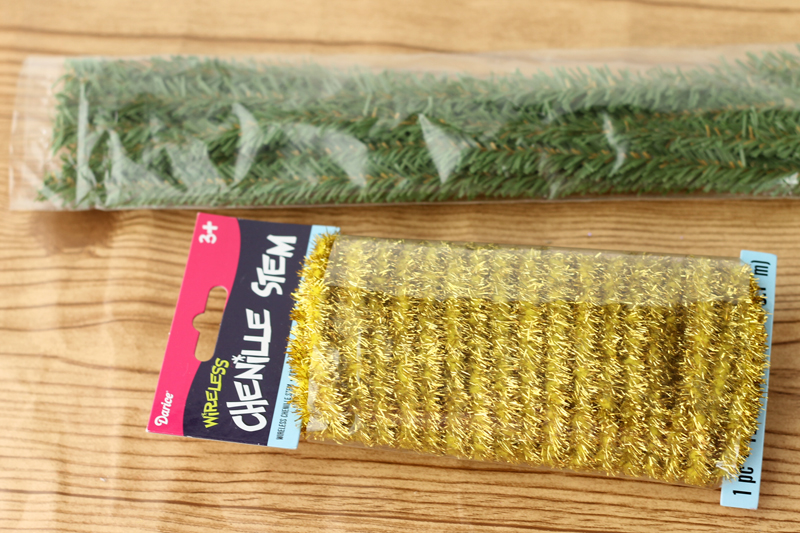 Supplies:
Evergreen chenille
Gold chenille
Instructions:
Start with one evergreen chenille stem and form it into a circle as shown.  Just wrap the ends around each other to secure.
Take additional evergreen stems and wrap them around the first tightly.  To get a fuller wreath, I went around my wreath twice.
No glue is needed for these steps just wrap to secure.  One package of the evergreen stems is more than enough for one wreath ornament.
Wrap the gold chenille around the wreath.  This will have to be secured with glue.  
Add a bow and a loop to hang.  Secure these with glue as well.Glue
Make too many? Since these are so light they make a cute addition to your gift wrapping too! You could even tape one to the box and write the person's name inside the wreath. So many cute ideas!