If you are like me, seeing all of the gorgeous hand lettering out there makes me yearn to be able to do it myself.  I look at all of the beautiful posts on Instagram so jealous that my handwriting doesn't look that pretty.  I was so excited about it that I did a little research to see what I could find for classes, even reaching out to some friends that are fantastic hand letterers in their own right, to get some recommendations.  Once I did all of that background work, I found 5 sites that were great places to start, all with a range of costs, starting with free – which we all love!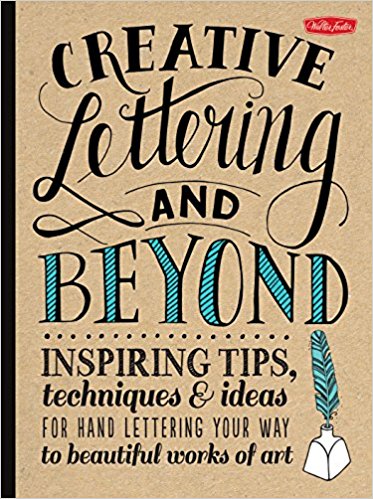 Here are 5 great places to get started:
5 Best Hand Lettering Classes and Workshops
Beyond just these websites, there is a never-ending slew of resources out there on the web and beyond.  In case you are more of a book learner, here are a couple options you can access on that front.
I hope that as you start your hand lettering journey this is helpful to you.  Have fun and enjoy the process of learning and creating!
Did I miss something? Is there a book or website that has helped you on your creative journey? Let us know in the comments! We'd love to check it out and add it to our list.
As always, we love seeing what you're working on! Be sure to share your hand lettering progress with us on our Facebook page or tag us on Instagram!