What's better than embarrassing your nearest and dearest with old photos on the biggest family holiday of the year? Hanging those photos from the Christmas tree, that's what! Of course, if you're not into embarrassing family members, it's also nice to add them to part of your holiday decor. Use this adorable DIY frame ornament to decorate your tree with faces you love!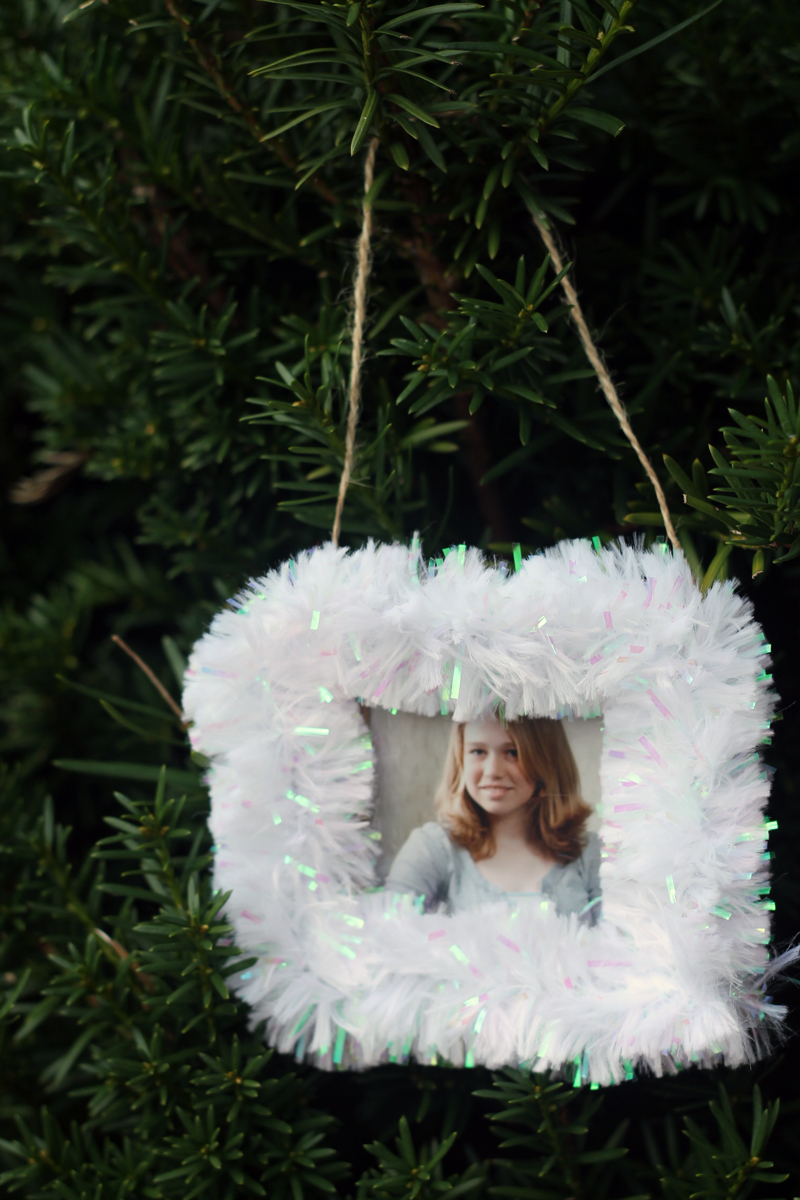 This simple and sweet handmade Christmas ornament can be made in any colors that match your tree decor because they are decorated with pipe cleaners! You can even make each frame in that person's favorite color. We opted for the sparkly white because it felt the most like Christmas!
Is your tree already so full of ornaments that it's going to topple over? You can also use these as creative gift tags. Writing out name tags is so expected.  Just make a few of these simple pipe cleaner frames and add a photo of the recipient, tie or tape it to the package, and give your gift with a little panache. If you have a photo printer handy, making lots of these at one time is a breeze.
Simple Pipe Cleaner Frame Ornament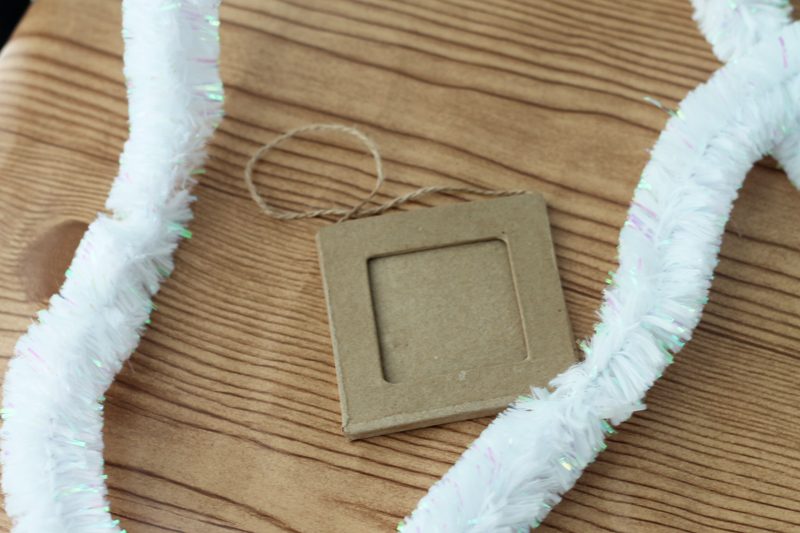 Supplies:
Extra large chenille stems
Plain frame ornament
Glue
Scissors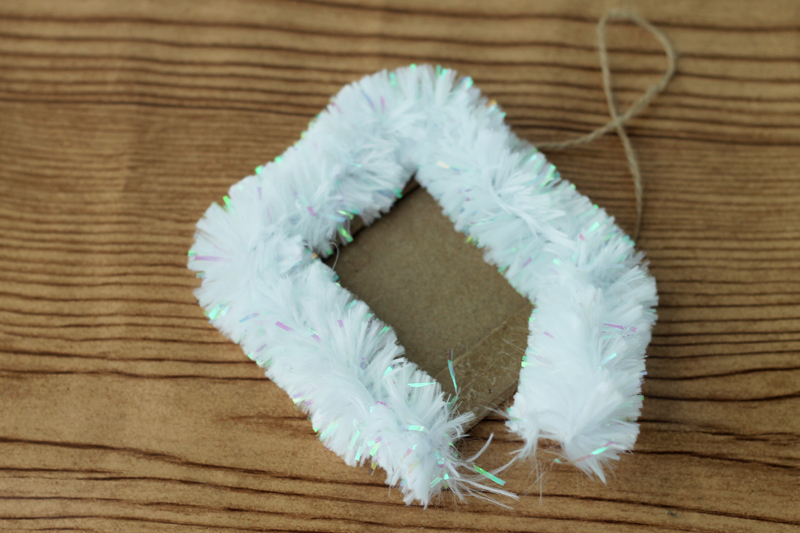 Instructions:
Wrap the chenille around the frame bending at the corners. Trim to length with scissors.
Glue the chenille to the frame and allow to dry. Add a picture before hanging on the tree.
Did we say it was easy or what? DIY Christmas tree ornaments that are easy like this are perfect for kids crafts too. Get the whole family involved this Christmas by making a bunch of DIY ornaments. You and the kids can even have a small tree dedicated to the ornaments you make together and that they can grow up with!
We'd love to see what you're working on! If you made this project or another project you'd like to share with us, share a picture on our Facebook page or tag us on Instagram.