I am about to show you one of the greatest recipe creations I have ever dreamt up. Many times I get a weird idea in my head like, What if we made banana split tacos? And then, because I am just crazy enough, I try to create that recipe. Sometimes these crazy ideas work and sometimes, well, they don't. Luckily, I have a family that will eat just about anything, even when it is a flop. Well, this Easy Cinnamon Roll Cheesecake Recipe is one of my original recipe success stories. This recipe is not only delicious, which is important, but it's also so easy to make and only requires four ingredients!
These four ingredients…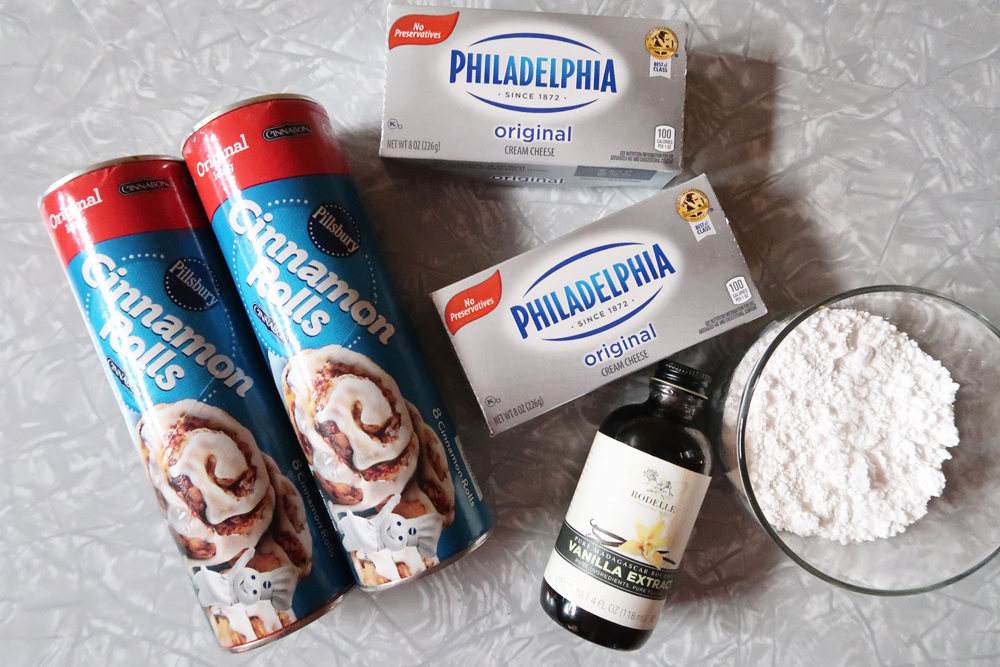 Turn into a slice of this awesomeness…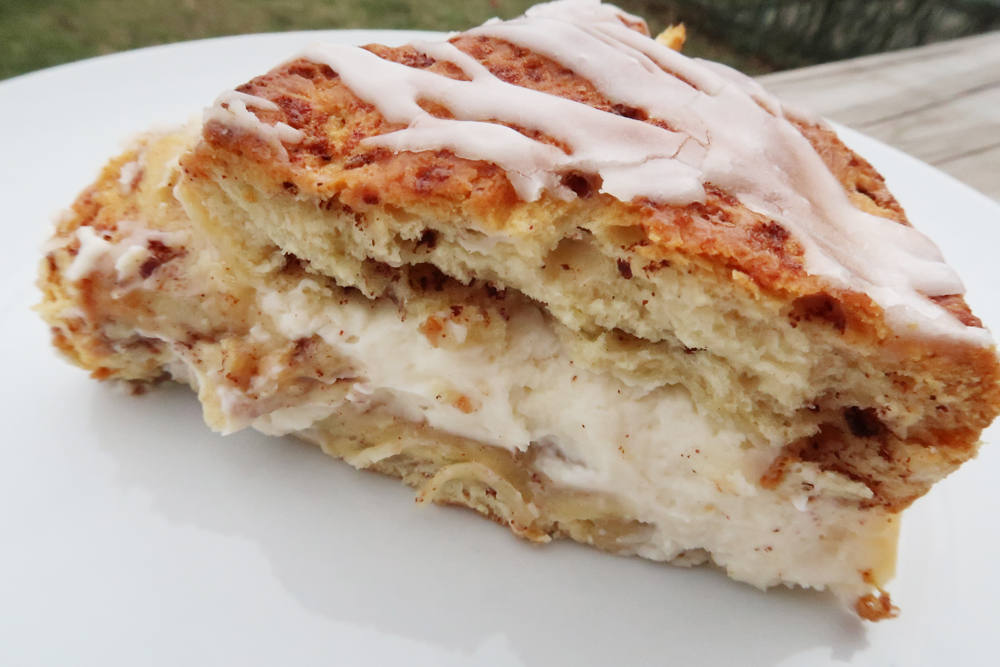 This recipe was the result of seeing crazy recipes with canned rolls and box cakes all over the place. Layered desserts are always really hot on the internet. Well, I totally had an ah-ha moment and thought, "What if I make a cinnamon roll stuffed with cheesecake?" That's how it started and since I am always trying to make easy recipes, I simplified it even more. This recipe is everything you love about cinnamon rolls and cheesecake combined in one bite. You can make it for dessert or breakfast. It is awesome warm or cold. (I prefer mine slightly warm.)
First you press one can of rolls into a prepared cake pan. That's the easy part that the kids can easily help with. Then you make the super simple cheesecake filling. It's not overly sweet because the cinnamon rolls are pretty sweet already. Layer the cheesecake filling on top. Next up is the second can of cinnamon rolls laid on top. Bake and drizzle with the glaze that came with your cinnamon rolls. That's it! It's that simple.
If you are looking for a perfect brunch recipe that is not too sweet or a way to wow the new neighbors when they come for coffee, just grab these simple ingredients and in 45 minutes, perfect cheesecake.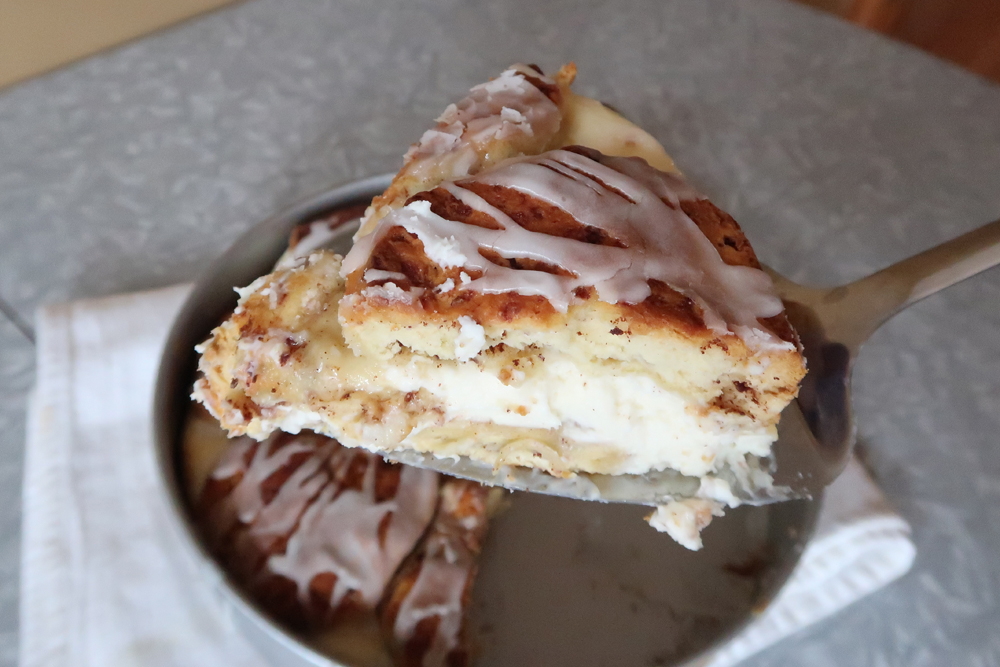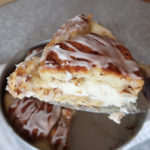 Easy Cinnamon Roll Cheesecake Recipe
Ingredients
16

oz

Cream Cheese

softened

2

cans

Pillsbury Cinnamon Rolls

1/2

cup

Powdered Sugar

1 1/2

teaspoon

Vanilla
Instructions
Preheat Oven to 375 degrees. Spray a 9 inch round cake pan with non-stick cooking spray.

Press one can of Pillsbury Cinnamon Rolls into the bottom of the prepared 9 inch cake pan. Use your fingers to join the rolls to form the base.

Cream powdered sugar, softened cream cheese, and vanilla together.

Spread the cream cheese mixture over the base layer of cinnamon rolls.

Roll out remaining rolls using a rolling pin to make them cover the top of the cream cheese mixture. Join the rolls using your fingers to form the top crust.

Bake for 30 - 35 minutes.

Drizzle the glaze that was included with the cinnamon rolls over the baked cheesecake. You can use one or both packets depending on how sweet you prefer.

Let cool for 20 minutes. Enjoy warm.