Do you ever wake up just thirsty for a venti Passion Tea Lemonade? No? Just me? Ok well, we know that the Starbucks addiction is real and if you're reading this, you get it too. Since picking up Starbucks every morning can start to add up, I needed an easier way to get my Passion tea Lemonade fix, so ta-da! This Starbucks copycat recipe is so close to the real thing that it almost keeps me away from the real thing (but let's be serious, nothing can keep me away forever). The Starbucks copycat recipe for Passion Tea Lemonade is also great if you're looking for a party punch recipe that you know will be a hit! I've made this in a big batch before for a backyard BBQ and it was gone so fast I had to make a second batch.
Copycat Starbucks Passion Tea Lemonade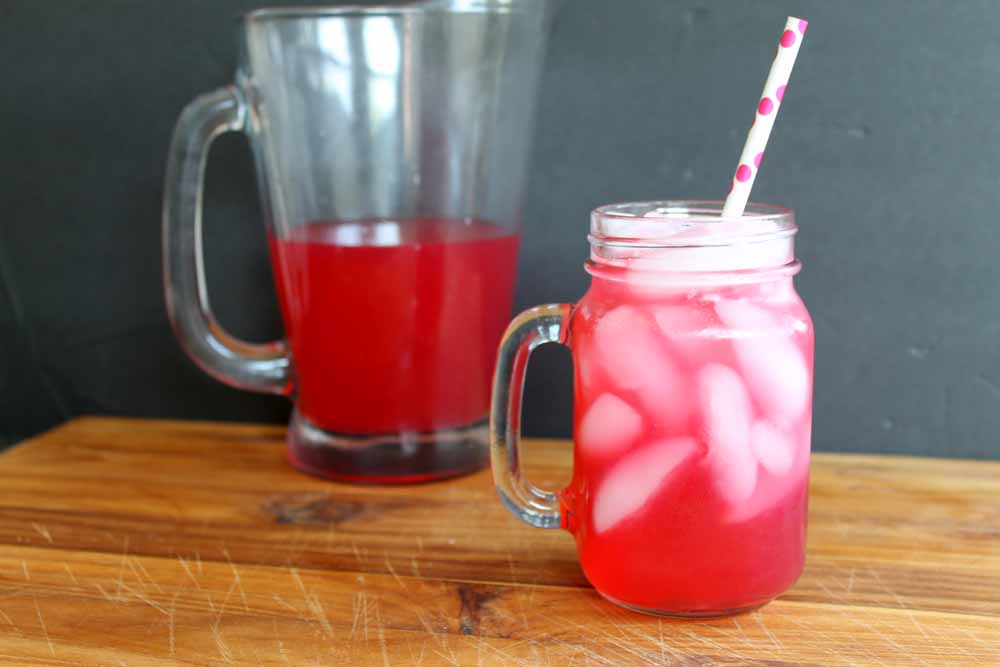 This recipe will make one pitcher of Passion Tea Lemonade but it's so easy to double if you're making enough for a party of people. All you need is 1 part water to 2 parts lemonade and use 1 tea bag for every 8oz of water. So simple!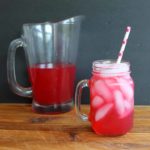 Passion Tea Lemonade (Starbucks Copycat)
Are you a Starbucks Passion Tea Lemonade addict as well? Then you'll love our copycat recipe. Make a big batch for your next party!
Ingredients
1

bag

Passion tea

8

oz

water

3

tbsp

sugar

16

oz

lemonade
Instructions
Bring 8 oz of water to a boil and add in tea bag.

Steep for 5 – 10 minutes.

Stir in sugar while the water is still warm.

Mix well until dissolved.

Add sweetened tea and lemonade to a pitcher. Mix well.

Your passion tea lemonade is ready to serve!
Recipe Notes
You can try less sugar or another sweetener if you wish.
So simple, right? I know. I felt silly for always running to Starbucks too. Of course, you can repeat these steps with other tea flavors and customize how sweet you like it. If you try mixing it with other flavors, let us know which was your favorite in the comments!