Hey guys, let's talk about an amazing DIY that I made for you all today. It's something that I know everyone loves and you'll want to wear them all the time. They're DIY Painted Donut Bangles that everyone will be so jealous of, so you have to make them! Who doesn't love donuts? They're so sassy and stylish, you'll wear them with everything. Especially when you see how easy these are to make. You'll just need a few simple supplies and you'll have a new DIY fashion accessory to show off.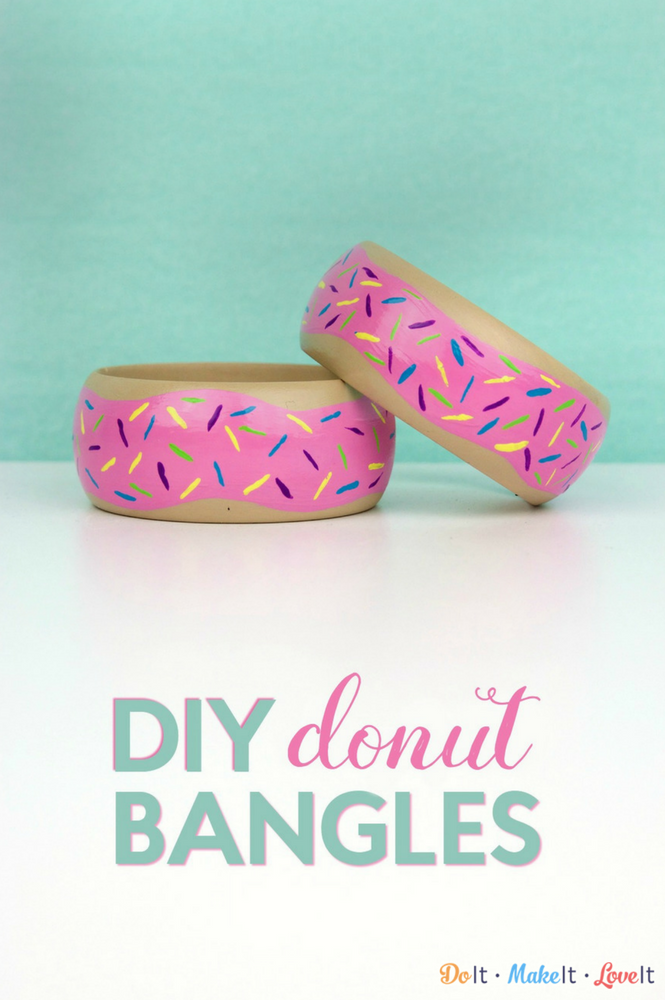 DIY Painted Donut Bangles
The supply list to make your own DIY painted bangles is super simple. Here is what you will need:


We've included links to our favorite supplies to make it easier for you to shop! If you purchase from these links, we'll make a little money. Check out our disclosure and privacy policy.
Supplies: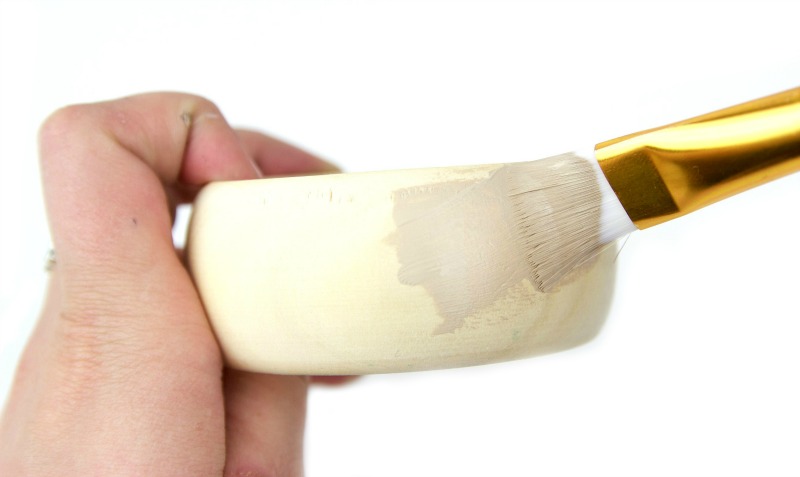 Step One: Paint the entire wooden bangle with tan paint.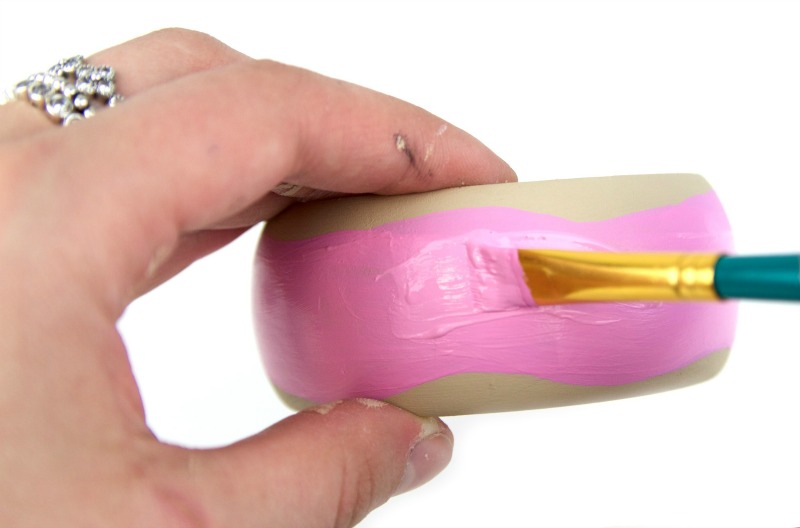 Step Two: Paint a thick wiggly line in pink or your favorite icing color around the bangle to be the icing.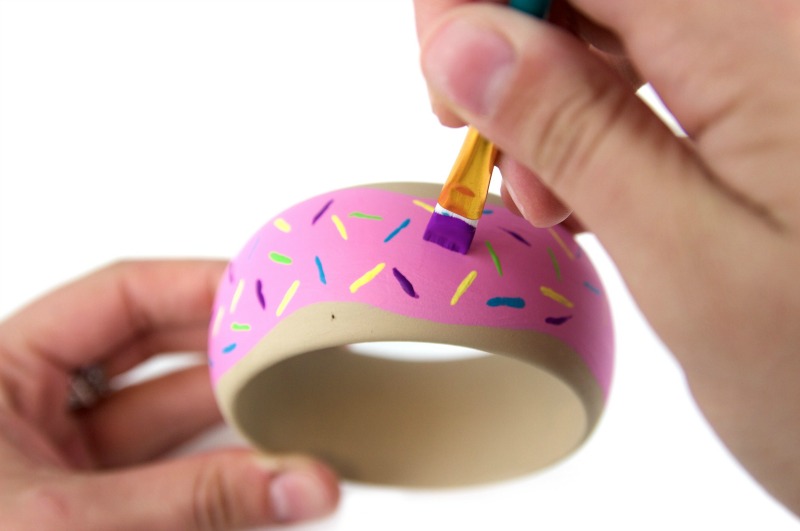 Step Three: Add sprinkles in all the other colors. Use a flat paintbrush and just touch it to the bangle to make perfect sprinkles.

Step Four: Seal the bangles with a spray sealer to protect them from wear and tear. Let dry overnight and you're good to go!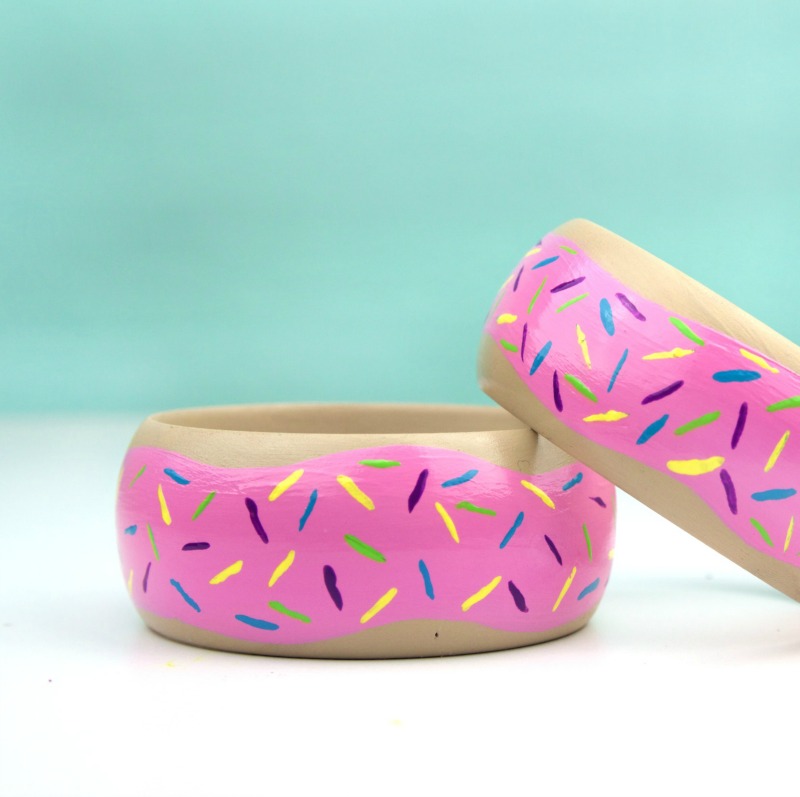 Don't you love these donut bangles?! They look good enough to eat! When everyone asks where you got them, you'll be so proud to say they were a DIY. You'll be making them for all your friends and family so you can all have amazing matching bangles. I hope you enjoyed this tutorial! Share pictures of your finished bracelets on our Facebook page!