Looking for a quick way to make your little one feel like a superhero? This DIY no-sew cape is the perfect quick and easy craft that will make your kids feel awesome and make you look like the superhero. This project happened because my little guy loves superheroes, but his favorite change all the time. It's impossible to keep up. With the no-sew toddler cap project, I can just whip up the superhero of the moment as long as I've stocked up on a few solid colored t-shirts. This is a great toddler craft too since you're using fabric markers! It's less messy than paint and they can fill in the lines you draw.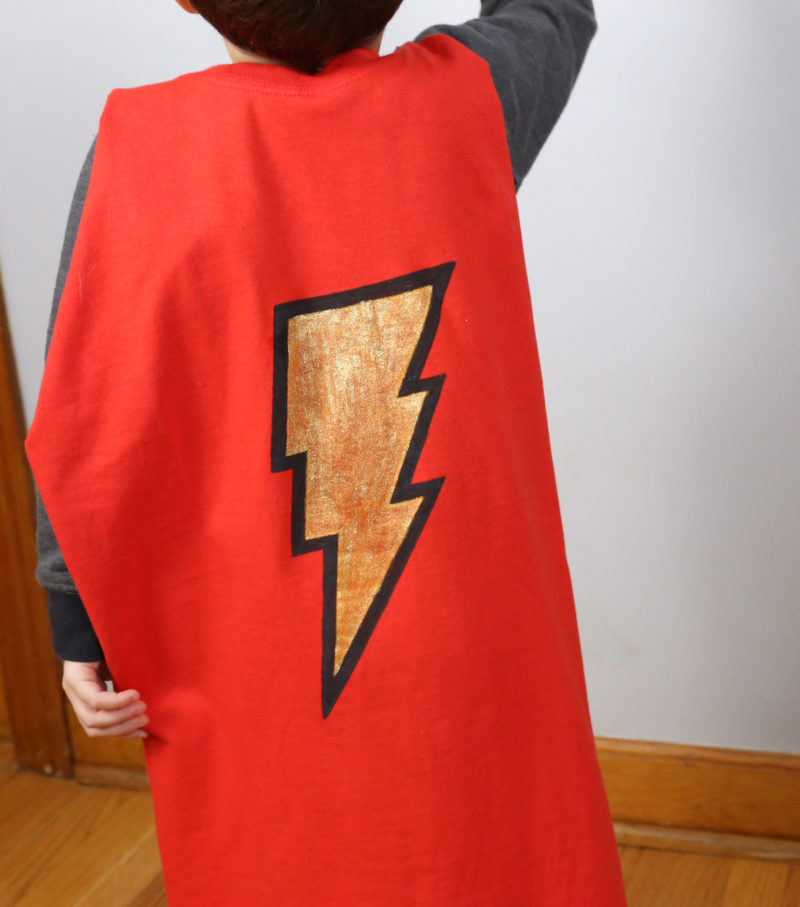 No-Sew Toddler Superhero Cape
We've included links to some of our favorite supplies to make crafting easier for you! If you use these links to shop, we'll make a little kickback to help support our blog. You can take a look at our disclosure policy and privacy statement here. 
SUPPLIES & TOOLS:
Cotton T-shirt
DecoColor Fabric Marker, yellow and black
Piece of cardboard
Scissors
Ruler, optional
Pencil, optional
DIRECTIONS:
Pre-wash your t-shirt. Do not use fabric softener.
Cut off the sleeves of the t-shirt. Remove the entire front of the t-shirt.
Fold the remaining collar and back of the t-shirt in half and lay on a large surface. Cut the fabric at a slight angle from the bottom to the collar to create a cape shape.
The remaining collar will go over the head and the back of the t-shirt will lay down the back as a cape. If the collar is too loose for a child, you can cut the collar in half and attach Velcro to adjust.
Place a piece of cardboard on your work surface and lay your cape on top. This will ensure that the ink will not transfer to the backside.You can use a pencil draw your design, but that isn't necessary.
When using the DecoColor Fabric Marker and Deco Just Glitter Premium Marker, you should depress the tip of the marker on a piece of scrap paper first to get the ink started. Make sure to shake the marker well with the cap on. If you feel your marker getting dry while you are using it, you can depress again on a piece of scrap paper. While using with these markers, do not depress the tip.
Using a ruler or tracing a pattern, draw a lightning bolt on the back of your cape.
Create an outline for the lightning bolt with DecoColor Fabric Marker in black. Allow to dry for 30 minutes.
Fill in the lightning bolt with a yellow DecoColor Fabric Marker. Allow to dry for 30 minutes.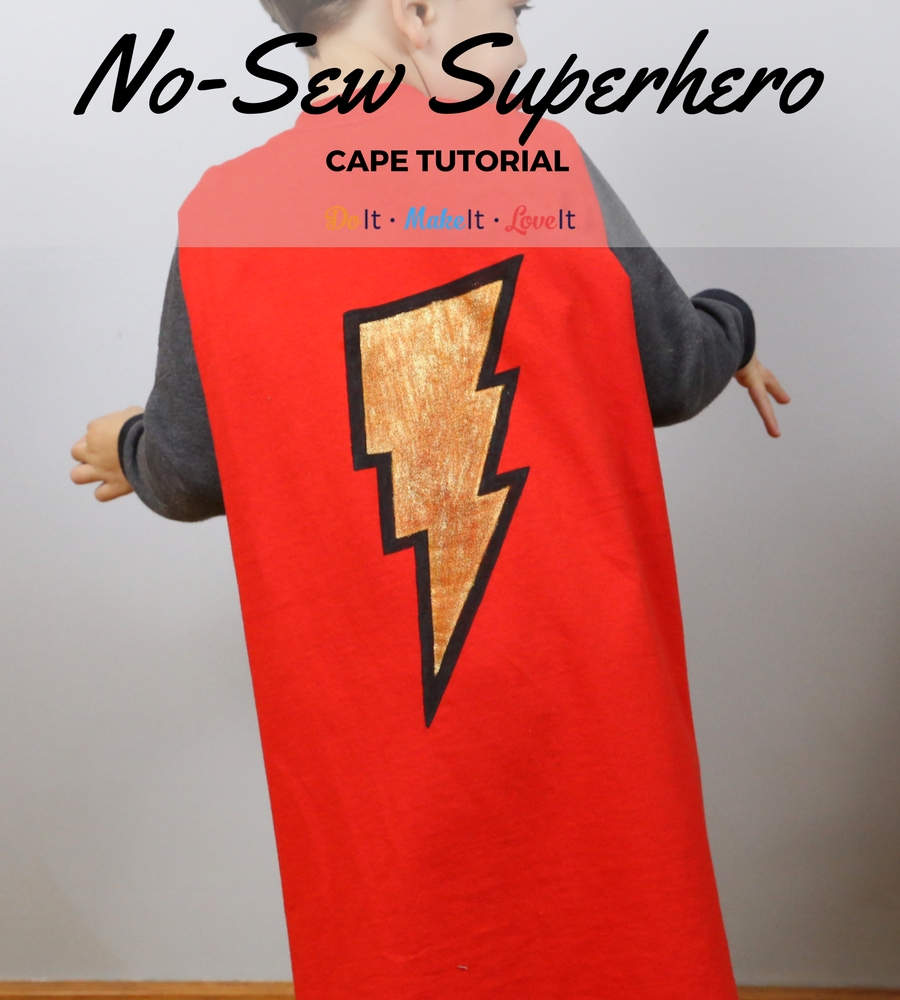 See how easy that was? You can turn the whole family into cape-wearing superheroes in one afternoon! I love this craft because anything that's no-sew  Share your finished projects on our Facebook page so we can see how awesome they turned out!