Waiting at soccer practice, dance, pre-school, nap time, or doctor's appointments, there are lots of short periods of time when a mom can sneak in some creative time. They don't come at regular intervals nor do they last long but if you are organized and have all you need in one place you will be surprised at how often you can get a little creative. This art kit tutorial will show you a quick way to get your creative side flowing!
The below post contains affiliate links to make it easier to get your supplies. You can find our privacy policy here. 
For this version of Mom's Tiny Art Kit I used an inexpensive pine box and I added a little wood burned mandala to the outside of it. Never tried wood burning before? Check out my basic wood burning tips to get started! Feel free to use a shoe box, a recipe box, or even a zip-close plastic bag if that is what you have on hand right now – anything can hold your tools and be easy to carry around.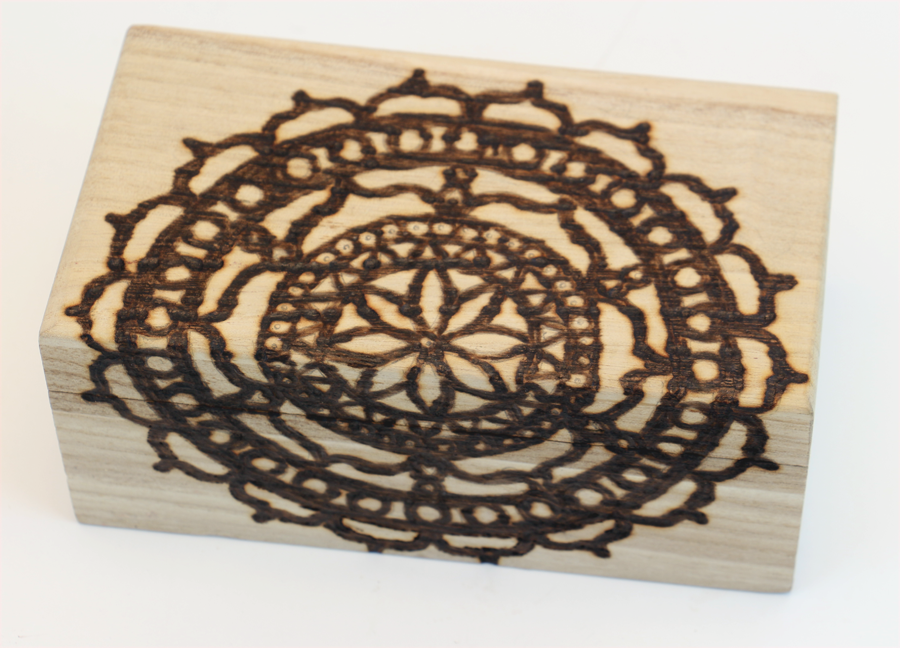 You can draw on your container, paint, or stitch on it. You can even just decorate it with washi tape. The important part is to set aside a few supplies just for you that will be easy to carry around.
Whether you draw, doodle, paint, watercolor, or stitch, generally, you can fit a few supplies in a small container for most creative endeavors and have them at hand when the occasion arises.
For example, if you are used to working large watercolor paintings, cut some watercolor paper down into 4″ x 4″ pieces so that you have a smaller canvas ready.  It's easy to fill the canvas quickly and much easier to carry around.  This also works if you are simply trying out different art supplies and don't want to work on a huge surface. I've learned from experience that 4″ x 4″ is just the right size for experimenting and learning.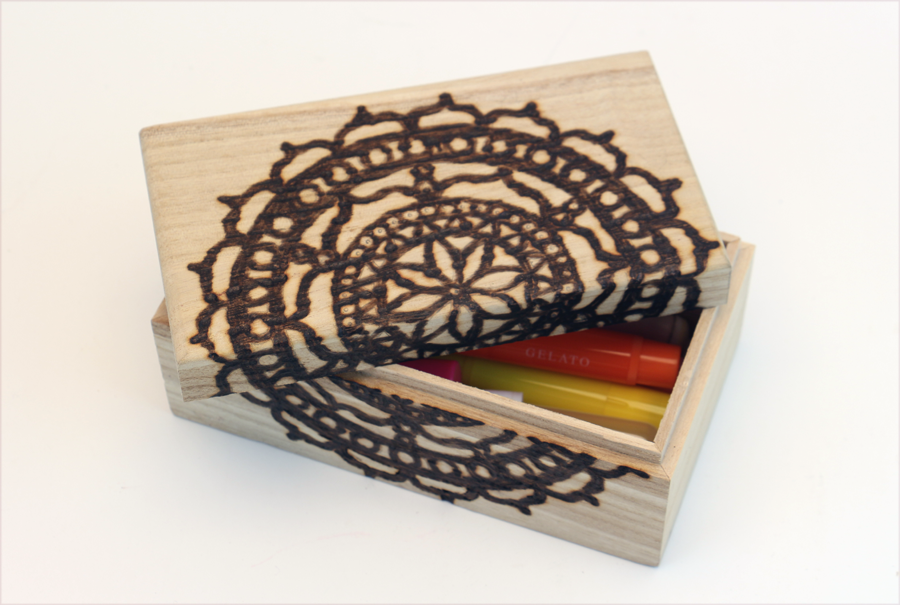 Smooth Bristol  4″ x 4″ paper is perfect for doodling with pencils or markers. But if you are just looking to get creative and not sure where to start, pick up a Zentangle or Zendoodle book and get to doodling.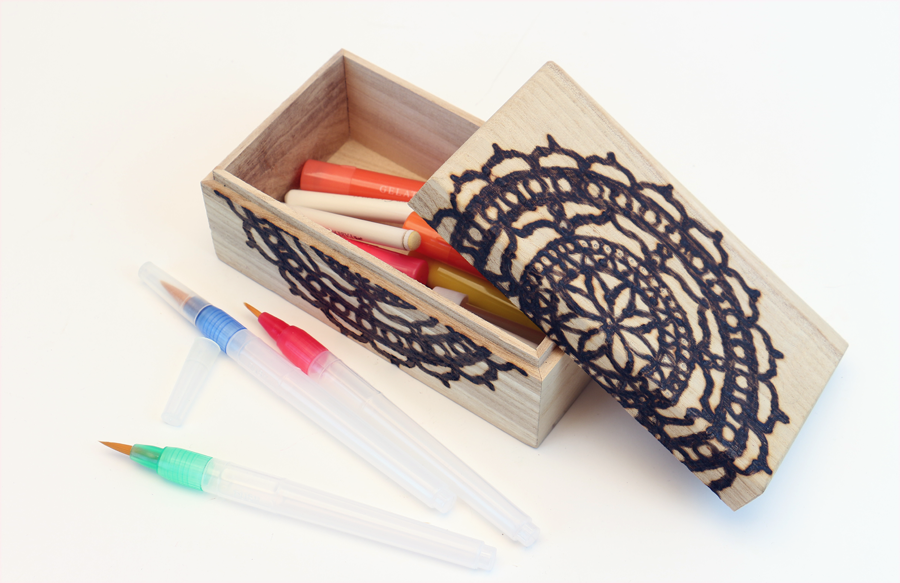 If the kiddos want to use your art kit, you can make them an extra special one of their own. Even some blank paper and a few crayons will feel special to them and they can create right along side mom if they want.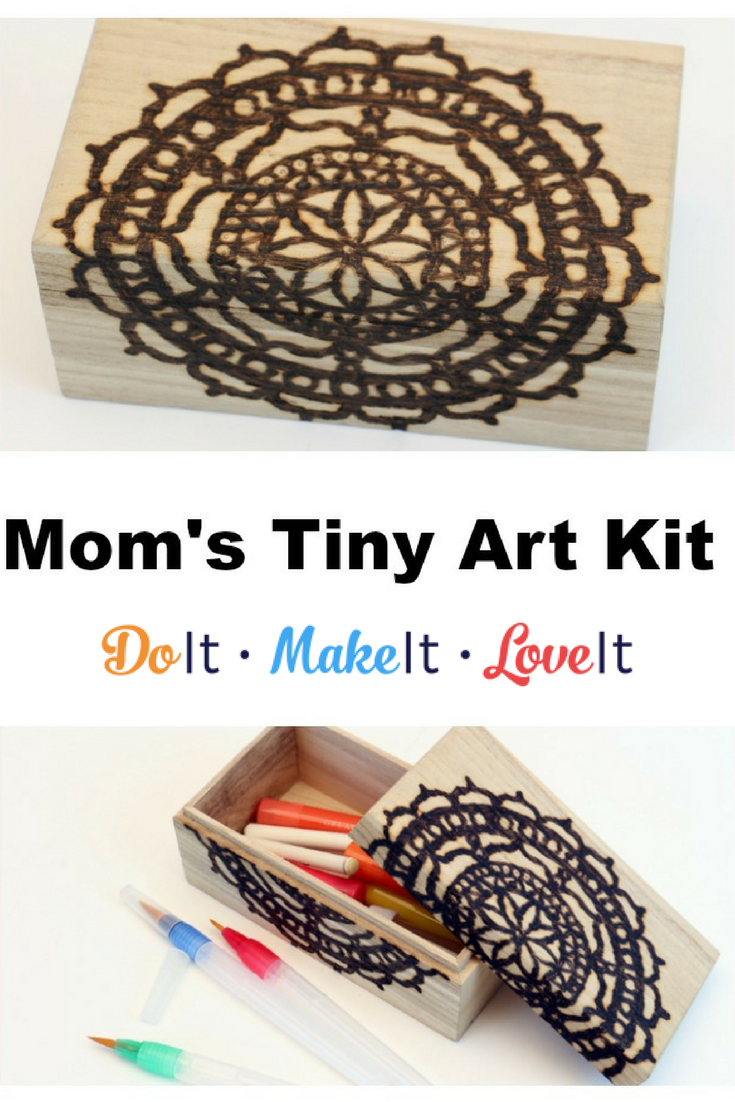 We've rounded up some of our favorite products to use in making our art kit and art-on-the-go ideas. Do you have more to add to our list? Tell us in the comments below!