Are you struggling with styling a man cave on a budget? Just because he calls it his "man cave" doesn't mean you want it to look like a third world country or for the furniture to look like it came straight out of a frat house. That's why we created these Leather Look Tile Coasters for his Man Cave. To spare your furniture and possibly, your marriage. These useful and cool coasters are great DIY room decor for guys that doesn't feel frilly or overdone. It's such a simple projects that you might even be able to convince your man to help create this one with you!
DIY Leather Look Tile Coaster Tutorial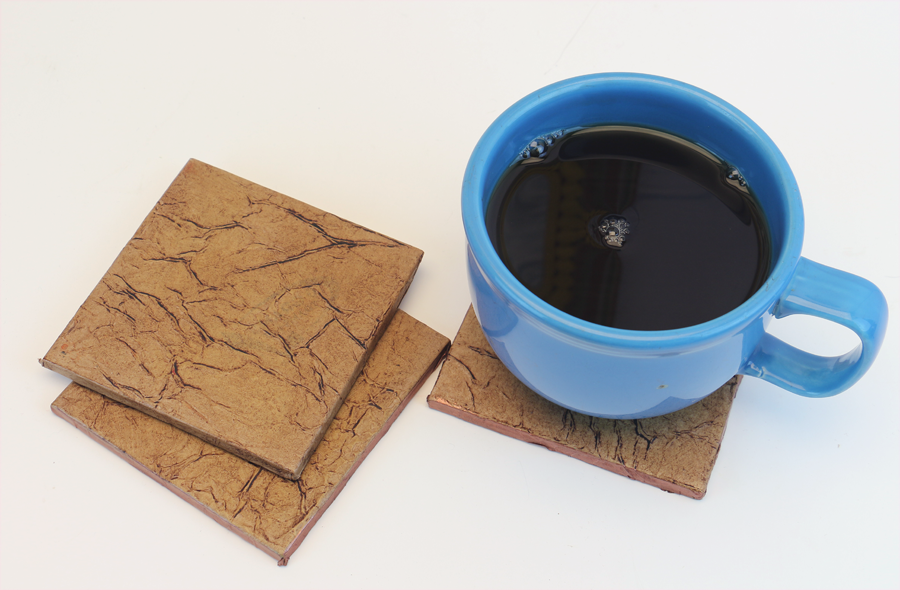 The supplies needed for this project are super easy to find. You probably already have many of them on hand.
We've included links to our favorite products too! If you purchase from these links, we'll make a little money. Check out our disclosure and privacy policy.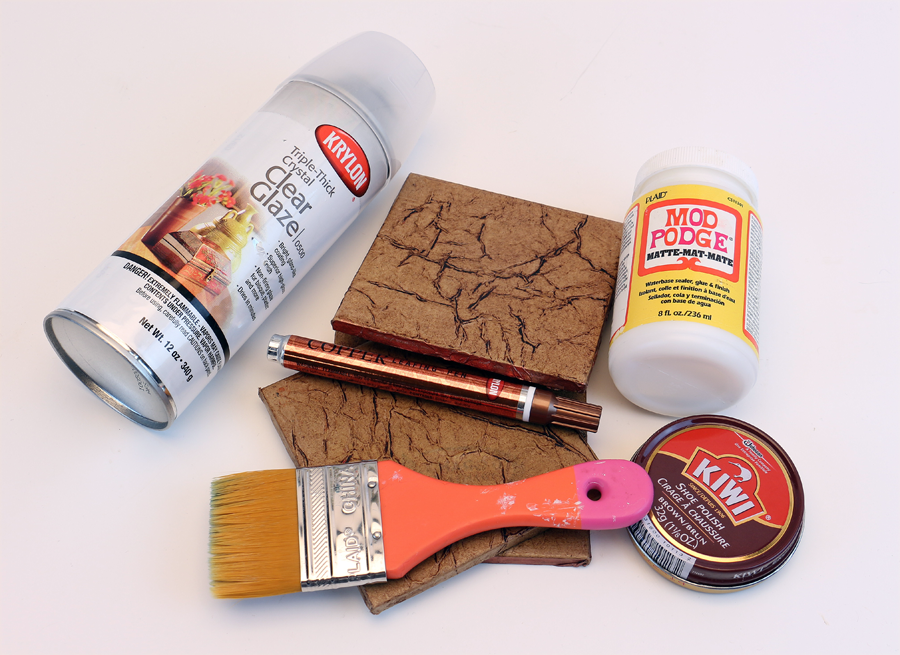 Supplies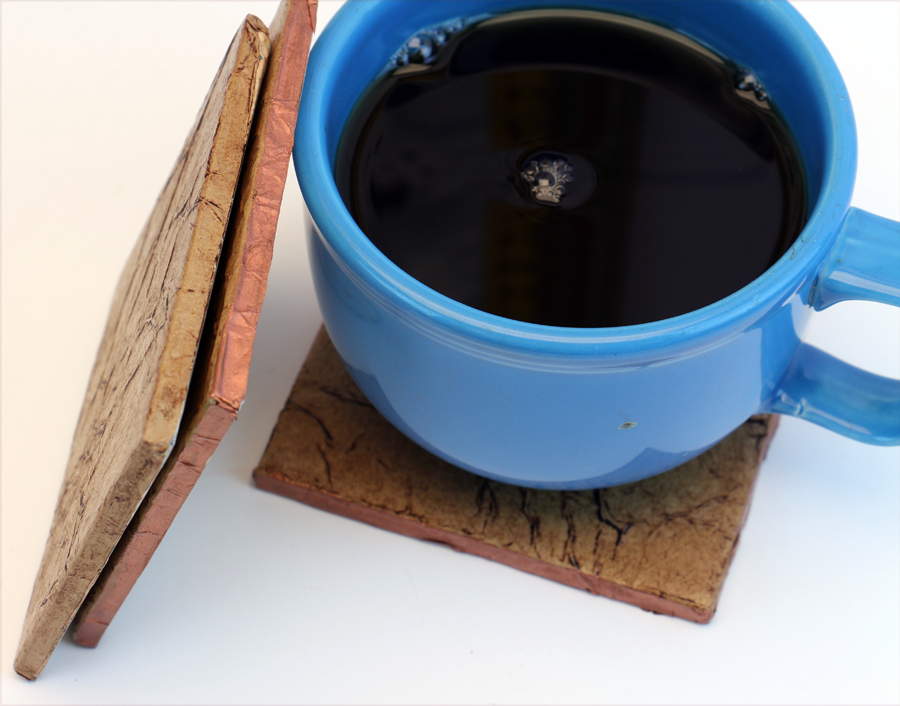 Instructions
Cut a piece of the paper bag (or craft paper) a little larger than the tile. Crumple it up and then smooth it out. Crumple and smooth again.
Brush Mod Podge over the surface of the tile.
Spread the paper over the tile and pat it all over to adhere to the tile. Wrinkles are great so do try to remove them – just make sure there aren't wrinkles so large that beverages placed on the coaster are at risk of being easily knocked over.
Fold the paper down over the sides to cover those too.
Coat the paper with another layer of Mod Podge and let dry – preferably overnight.
Spray the coasters with sealer. Don't forget the sides.
Allow to dry for 30 minutes or more.
Run the copper leaf paint marker around the edges if desired.
Allow the coasters to set to a hard finish for 48-72 hours before using for best results.
That's it! Easy right? We love suggesting these as a cool DIY project for guys whenever someone is looking for something quick, easy, and useful to make as a gift. They really help finish off the look for your man cave on a budget. If you make some of these, share pictures on our Facebook page so we can see how yours turned out.