Hosting a bridal shower for a friend or family member can be expensive. Food, gifts, games and decor can all add up quickly. That is unless you want to roll up your sleeves and DIY to create some custom bridal shower decor! You can provide a lovely party with wonderful memories and not break the bank. That leaves you a bit of extra money for dress and shoe shopping (just don't tell the bride-to-be).
Take a look at some of these awesome bridal shower DIYs we found!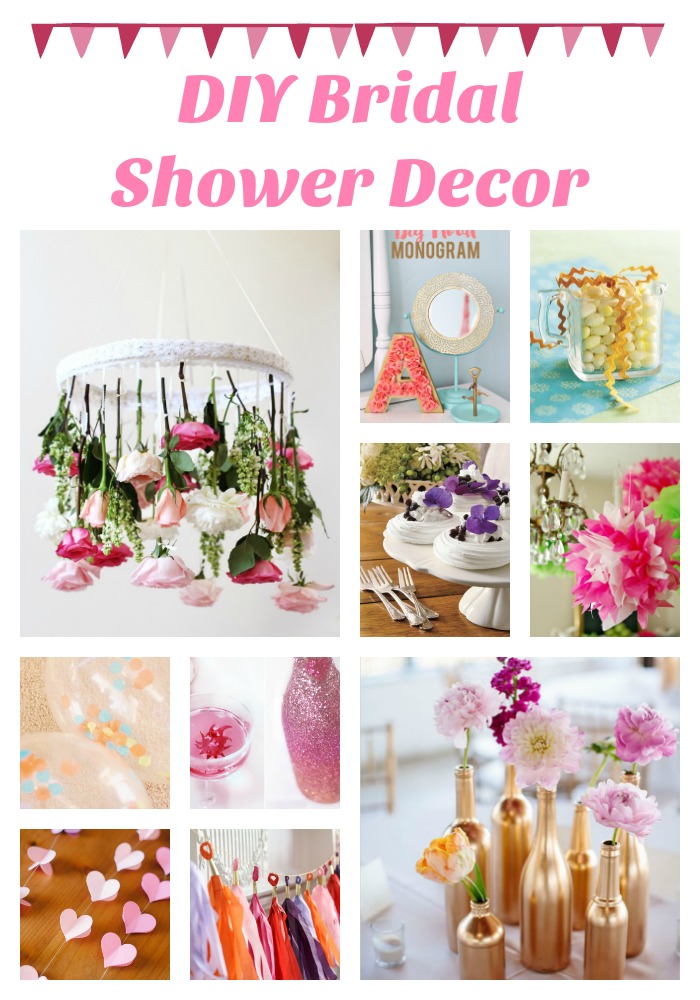 DIY Bridal Shower Decor
Repurposed Glass Bottles What a pretty way to unify a mix of sizes and shapes. Spray them all in one color and add a stem or two. Viola! Table decor done.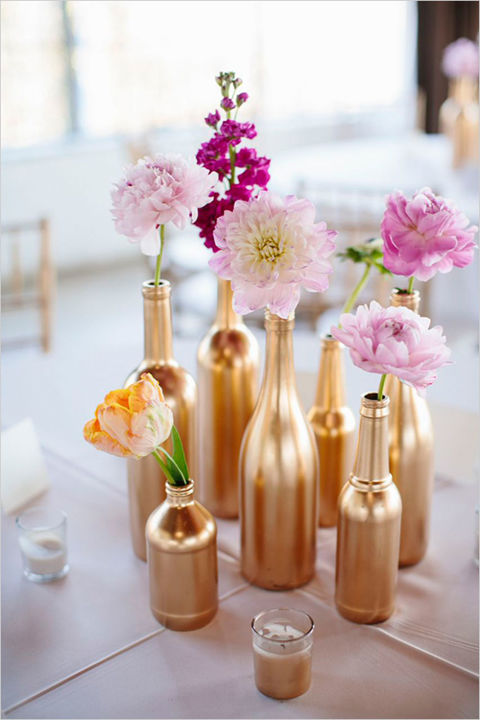 Pretty DIY Dessert – Pretty whipped cream filled meringues with blueberries and violets. Almost too pretty to eat.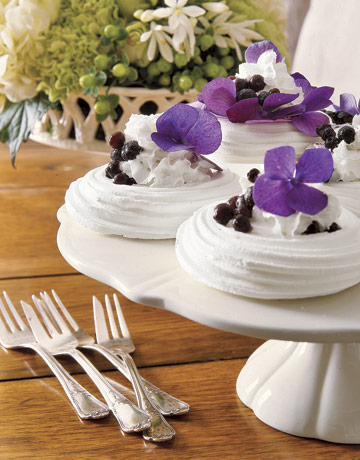 Useful Sweet Favors – Find tea cups, measure cups or other small vessels at the thrift store or flea market, wash them and then fill with candies for pretty useful favors.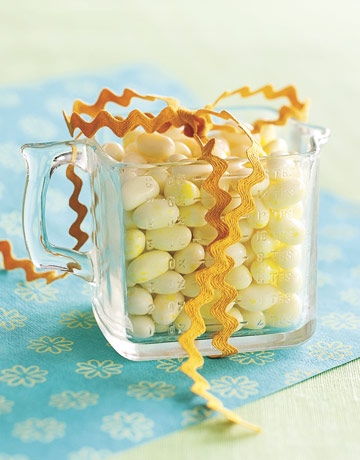 Is a large floral centerpiece not in the budget. Get your flower fix in a unique and pretty way with this DIY Flower Chandelier. Leave the flowers until they are completely dry for a pretty garden chandelier too!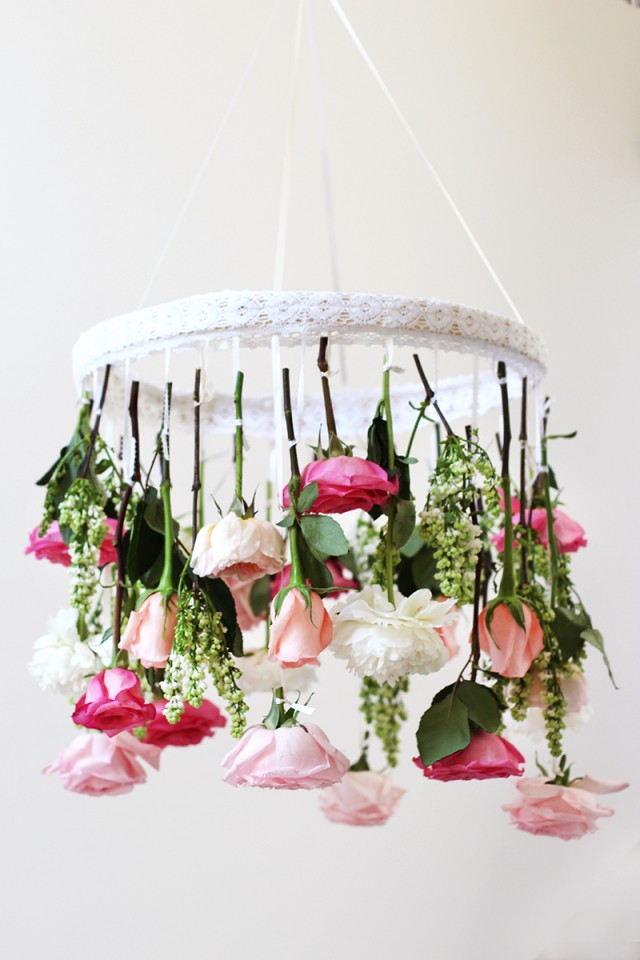 Tissue Paper Pom Poms are an easy way to create a decoration in colors that go with your theme or with the bride's chosen colors. They are easy to make and super affordable.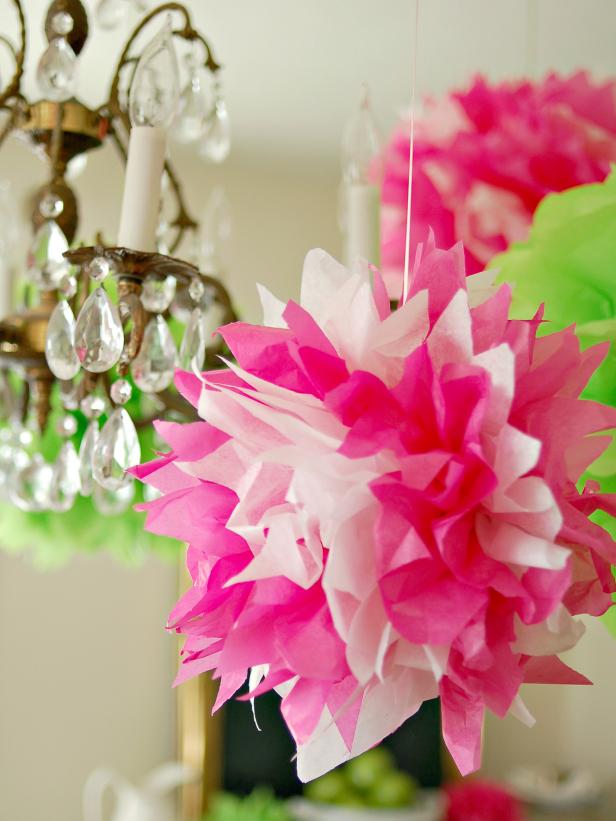 Super glam and pretty these DIY Glitter Champagne Bottles are a great way to add some fizz and sparkle to a shower. Glitter a few as a centerpiece or glitter lots of small ones for party favors.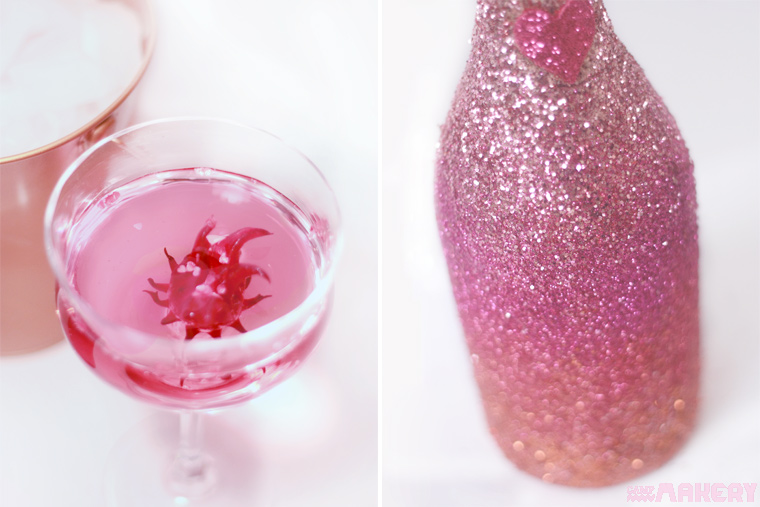 Whether you use it to decorate the room, as a photo booth backdrop or even to simply wrap a present you can't go wrong with this DIY Heart Garland.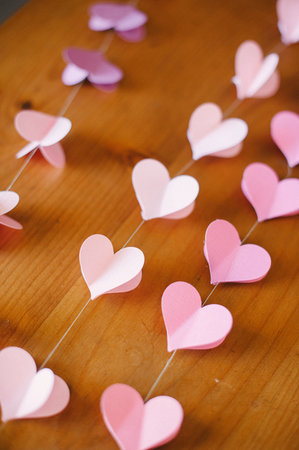 Another garland that is perfect for a party is DIY Tassel Garland.  Again, you can create it in almost any color you want. Perfect for mixing and matching.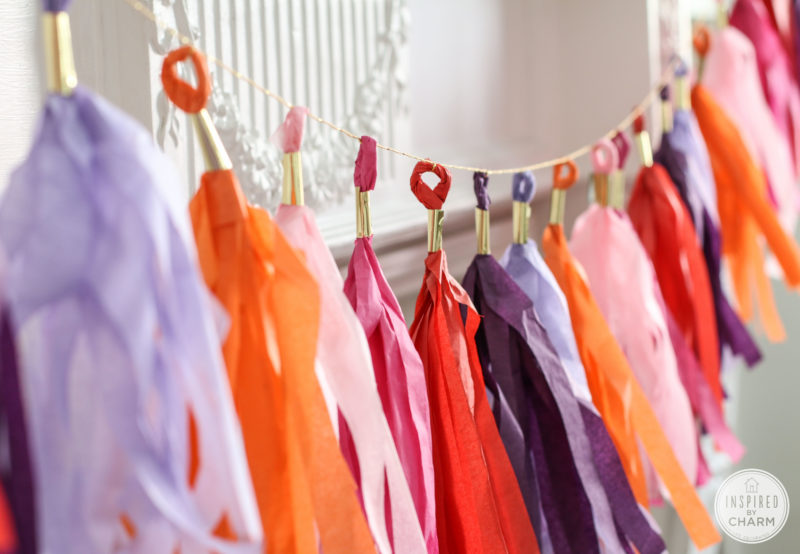 This DIY Floral Monogram is a great way to decorate the cake or cake table. Keep it from the shower to use on the card table or cake table at the wedding too if it works.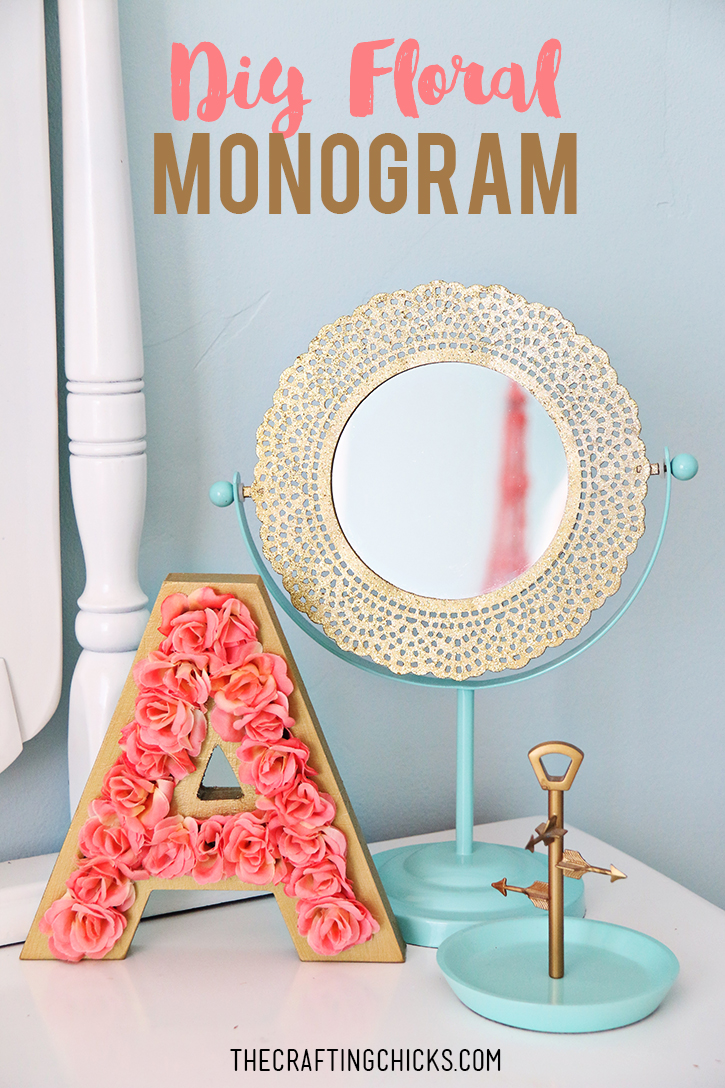 What is a party without balloons? And DIY Confetti Balloons are even better. Easy to make, fun to look at and easy on the budget.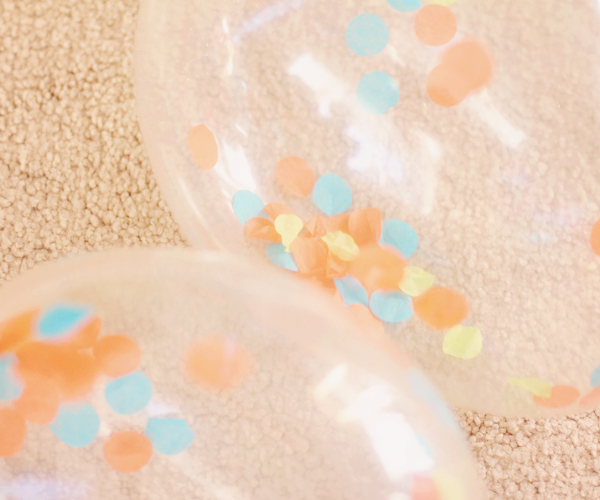 Now that we've got your inspiration flowing, which DIY bridal shower decor projects are you going to try first? Is there an easy DIY decor project that we missed? Let us know in the comments!